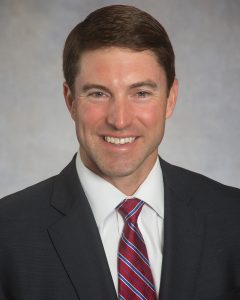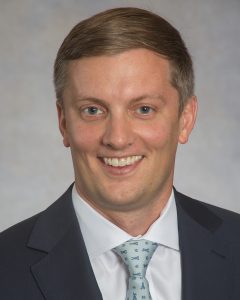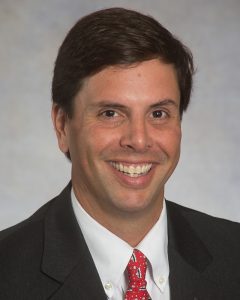 FOR IMMEDIATE RELEASE
MBL Advisors Welcomes Three New Managing Directors
Charlotte – August 9, 2018 – MBL Advisors Inc. is pleased to welcome three experienced advisors to enhance the firm's resources in the areas of business exit planning and wealth management. Jonathan Dry, Brian Gift and William R. (Billy) Morton all join the firm as Managing Directors and were previously employed by U.S. Trust.
Jonathan Dry, CFP®, CIMA® will focus on advising business owners, corporate executives and affluent families in helping them define both purpose and legacy as it relates to their family balance sheet and personal wealth. He has been with U.S. Trust for the last 14 years serving as a Private Client Advisor and a Senior Portfolio Manager. Jonathan earned a BSBA degree in Business Administration from the University of North Carolina at Chapel Hill, where he was also a member of the football team. He later earned his MBA from the Babcock Graduate School of Management at Wake Forest University. Jonathan is a board member of the Charlotte Chapter of the Association for Corporate Growth.
Brian Gift, CFA® will serve MBL Advisors as the firm's Investment Strategist to tailor asset allocation and portfolio strategies for our wealth management and corporate retirement plan clients. He has been a Portfolio Manager with U.S. Trust for the last 12 years. Brian graduated from Elon University with a BS-Finance and has earned the Chartered Financial Analyst (CFA®) designation.
Billy Morton will provide guidance and advice to affluent families and business owners from a wealth management, business planning and tax perspective.  He has been with U.S. Trust for the last nine years as a Private Client Advisor and a Senior Trust Officer. He earned a BA- English from the University of North Carolina at Chapel Hill, and a JD (Doctor of Law) from the University of Georgia School of Law. Billy previously worked in the Closely Held Business & Tax Planning practice at Moore & Van Allen in Charlotte and at Murchison, Taylor & Gibson in Wilmington, NC in Trust and Estate Planning.
Managing Principal Luther Lockwood added, "Jonathan, Brian and Billy provide complementary skills to enhance the value proposition for our clients at MBL Advisors. We are excited to welcome them aboard and I personally look forward to growing the firm with them."
About MBL Advisors Inc.
MBL Advisors is a boutique advisory firm providing objective advice to our clients in the areas of Business Exit Planning, Wealth Management, Executive and Corporate Retirement Benefits and Private Client Insurance solutions. The firm creates innovative strategies designed to accumulate, manage and preserve balance sheet wealth for businesses and personal estates. www.mbl-advisors.com
Luther Lockwood
Managing Principal
MBL Advisors Inc.
Luther.Lockwood@mbl-advisors.com
704-335-4522